The Dolomites UNESCO World Heritage signposts are a tangible reminder to residents and tourists living in and passing through different areas that all belong to a single site of global importance. These initiatives are aimed at providing local areas with uniform tools for consistent communication of the areas recognised by UNESCO, to increase awareness and promote the Dolomites World Heritage Site.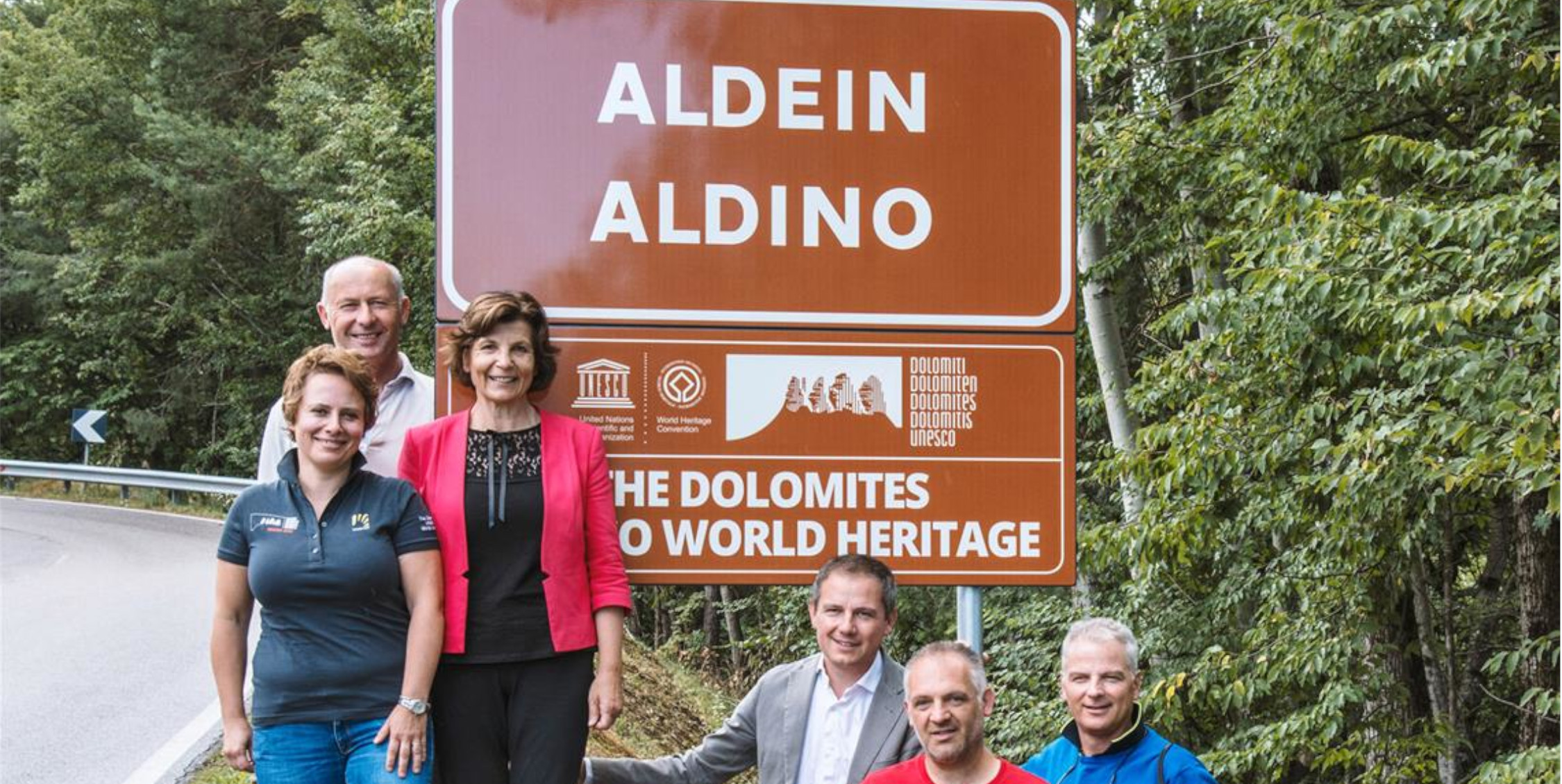 Access points
These signposts feature spectacular photographs and are located along the main roadways of areas in the UNESCO Dolomites Site. They are part of an overarching project across all areas included in the Dolomites Site aimed at identifying the main points of road access to the different Systems of the UNESCO Dolomites.
The UNESCO Dolomites Foundation has provided the basic graphic and structural design for the signs, leaving each local area to select the photographs and specific locations, with the aim not of geographically identifying specific locations but rather representing the overall System of the UNESCO Site accessed.
Entry signs in the municipalities at the core of the Site
Municipalities even partially within the core of the Site can install signs at key access points indicating that the municipality is part of the Dolomites UNESCO World Heritage Site.
Municipal administrations involved can request further details regarding positioning and graphic design from the secretary of the UNESCO Dolomites Foundation at info@dolomitiunesco.info.